FAQs
Frequently Asked Questions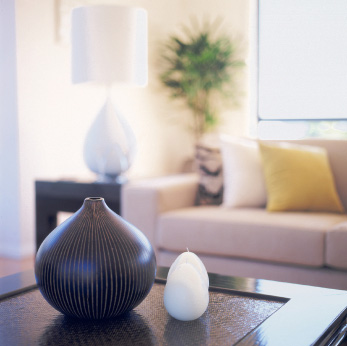 What is a Factory Second?
Factory Seconds include furniture that is either returned to Amesbury Chair from one of their dealers or something that comes off the assembly line with a small imperfection or blemish. Factory Seconds are structurally sound pieces of furniture with minor cosmetic imperfections (i.e. small scratches, dents, fill spots, knots or other surface blemishes). We also get seconds that are returned by dealers for damaged packaging, which once returned to the factory, cannot be shipped back out as first quality furniture even if the product inside is untouched.
---
Is your furniture made in the United States?
Our kitchen, dining room and bedroom furniture is designed and assembled right in Amesbury, Massachusetts. In the early 90's, Amesbury Chair was forced to stop manufacturing due to overseas competition and strict manufacturing regulations. Therefore they began importing their furniture from two reputable furniture manufacturers in Malaysia and Thailand. They have people at the manufacturing facilities in Malaysia and Thailand that are responsible for quality control and upholding the Amesbury Chair name. All of our other lines of furniture are manufactured in the United States from Bellecraft Woodworking in Winchendon, Massachusetts to Best Home Furnishings in Ferdinand, Indiana and many more around the country.
---
Is your furniture in stock?
All of our kitchen, dining room and bedroom first quality and factory second furniture are in stock and available for same day pick-up. All of our upholstered furniture can be custom ordered in any of our 600 plus upholstery choices and ready for pick up, approximately 3 to 4 weeks (considered a fast turnaround time in the industry). Most products can be sold off the floor, if a customer needs something in a hurry that is not in stock.
---
Can I order the upholstered furniture in other fabrics?
Yes. We have over 600 different fabric, leather and color swatches that can apply to mostly any of our upholstered furniture. Fabric/Leather choices range from high-quality leathers, micro-fibers, Performa-blends, cottons, tweeds, chenille's, plaids, tapestries, contemporary prints, and much more.
---
Who do I call if I have an issue with something I bought?
Call the showroom @ 978-388-6025 and speak to Bob, Robin or Bob jr and we will work through any problems you might have.
---
Why are there no prices shown on your website?
We have different prices for first quality and factory second furniture so it can get very confusing for people. We also do not sell furniture online. Please feel free to call us at the showroom for pricing on any of our furniture and we can go over the different price options for the furniture you are interested in.
---
Do you repair wood furniture?
We do repairs on chairs that are purchased from us as long as it is a current item that we have replacement parts for. We do not repair any products that are not ours, due to the fact that we don't have the right parts and other parts can break in the repair process.
---
Do you refinish or reupholster furniture?
No. We do not refinish or reupholster. Please feel free to call us and we can recommend local and reputable businesses for those services.
---
How do I clean my new table?
We recommend cleaning a solid wood table with a 3-step process. Step 1 is to clean the table. You can use a mild dish liquid and a damp soft sponge for this step. Step 2 is to rinse the table off with a damp soft sponge. Step 3 is to dry the table thoroughly. Make sure the table is totally dry so no water is left standing to get in the pours of the wood. You can also use any lemon based cleaner i.e. Pledge or Endust but make sure to spray the cleaner lightly on a rag and not directly on the table. If cleaner is sprayed directly on the table it can leave a film and streaky sheen on the finish, which is hard to buff out.
---
Do I need to scotch guard my new upholstered furniture?
No. All the upholstered products that we carry are scotch guarded at the factory before they leave the manufacturers facility.
---
How do I clean the upholstery on my new upholstered furniture?
Each fabric has a cleanability code that coincides with the Voluntary Uniform Standards for furniture cleanability developed by an industry committee. Refer to http://www.msue.msu.edu/objects/content_revision/download.cfm/revision_id.494037/workspace_id.-4/01500277.html/
---
Are you the same company as Amesbury Chair?
No. We are separate ownership. Amesbury Chair is a wholesaler that does not sell to the public; they only sell to dealers/furniture stores. We sell all Amesbury Chair products, first quality and factory seconds, but we are a separate retail store.
---
Is there only one chair option for each kitchen/dining room set?
We give our customers the option to put any chair with any table. You can mix and match any of our sets to your exact liking.
---
Can I buy individual/single chairs?
Our furniture can be purchased separately or as a set.